SeniorERP, performance
in remote work
Connection | Flexibility | Operability | Mobility
Prospectare Oportunitati Divizii & Zone de vanzari Canale de vanzare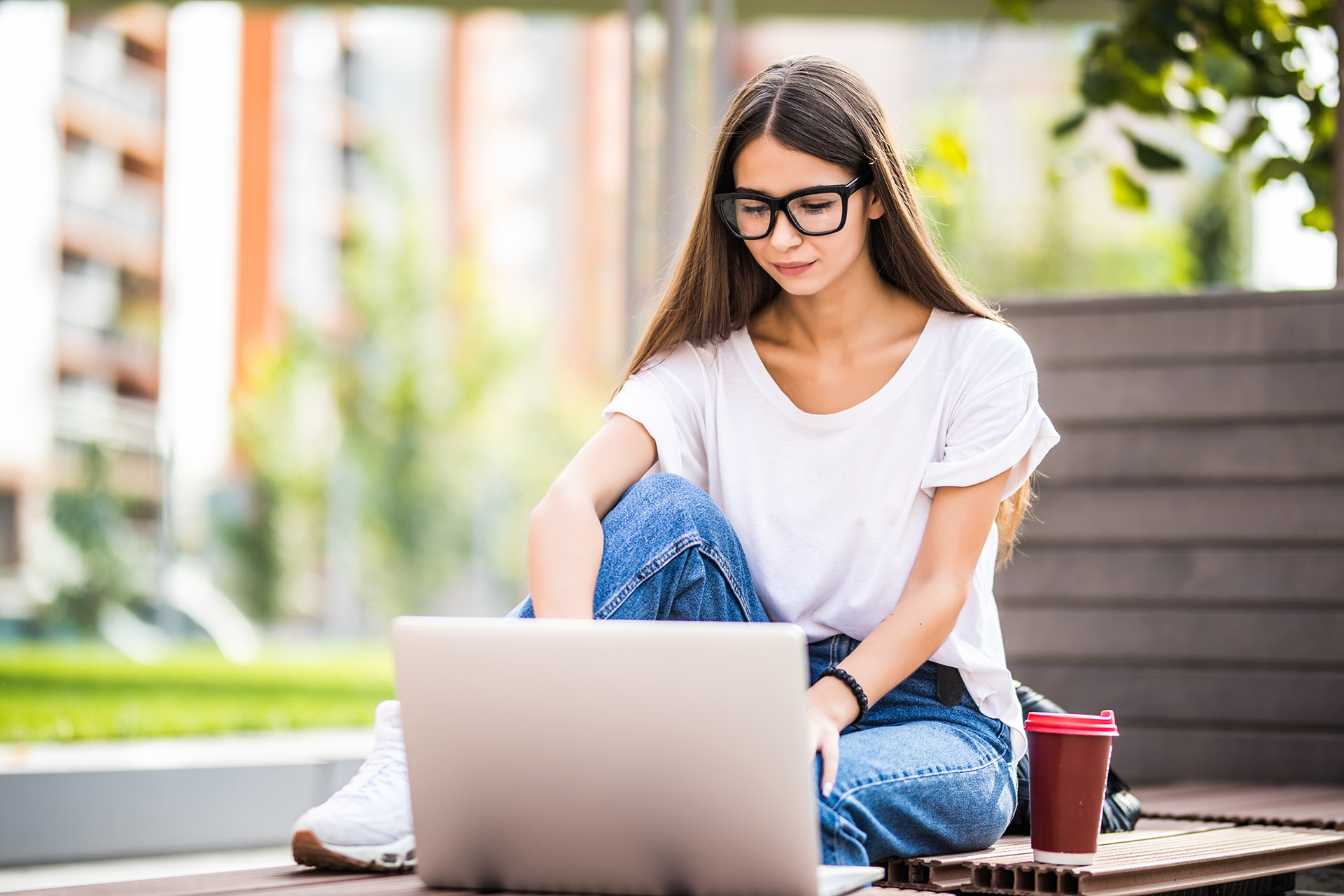 Choose a modern ERP system that supports

remote work
The remote conduct of business activities has become a

necessity

for any company that wants to remain

in the market, regardless of the industry of which it belongs: production, distribution, retail & ecommerce or services.
Making and delivering products or services in as short a time as possible and according to your customers' expectations, requires you to

always be connected

to your business. To do this, you need to be able to work with suppliers and partners and efficiently manage your company's resources from wherever you are.
A

powerful

software system that gives you: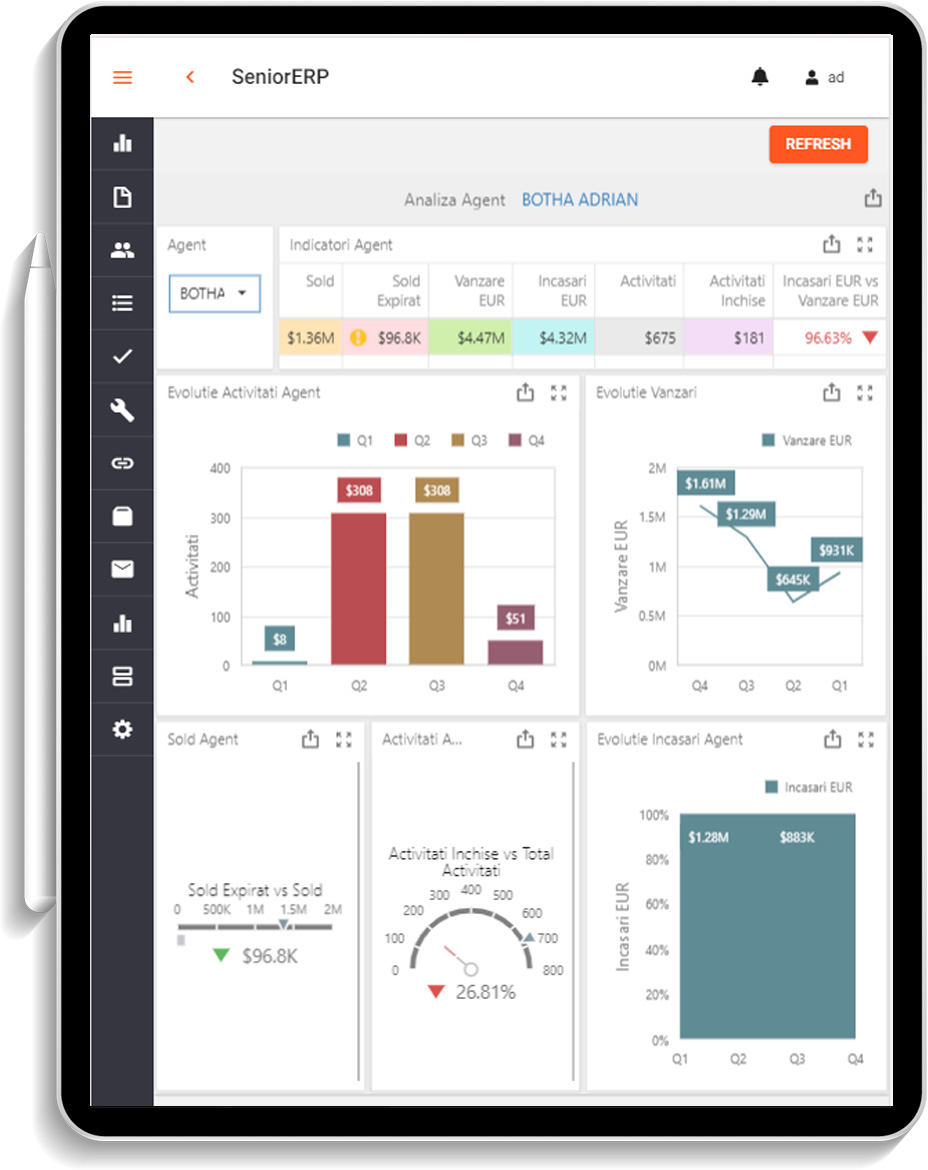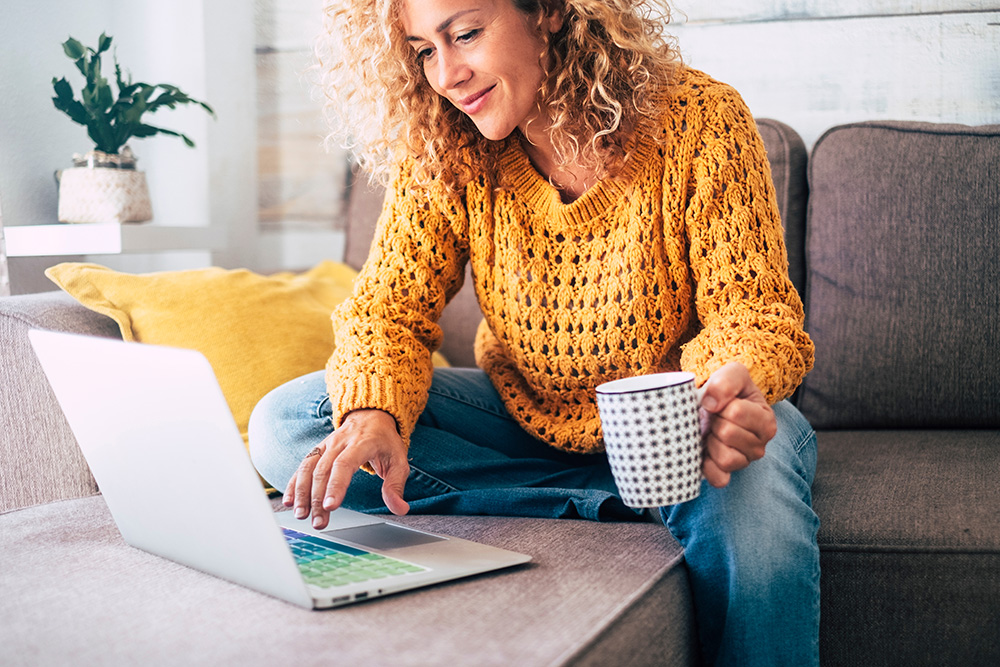 How important is an

integrated

ERP in remote work?
Integrated systems provide the user with the connectivity the business needs, flexibility and fluidity in operating throughout the company. Such solutions support remote work now more than ever, easy collaboration between people, departments and workflows, eliminating those impediments that the distance raises.
A fully integrated ERP system will help you to have clear view of the whole business and maintain the same level of efficiency whether your employees work from the office, are dispersed in multiple locations or carry out their work through work from home.
How does SeniorERP help you to manage your business

remotely

?
With the integrated SeniorERP system you can be permanently connected to your business, having access from anywhere to the data that interests you.

The system has high-performance tools that optimize the work of both management teams and other employees in the company, regardless of where they operate.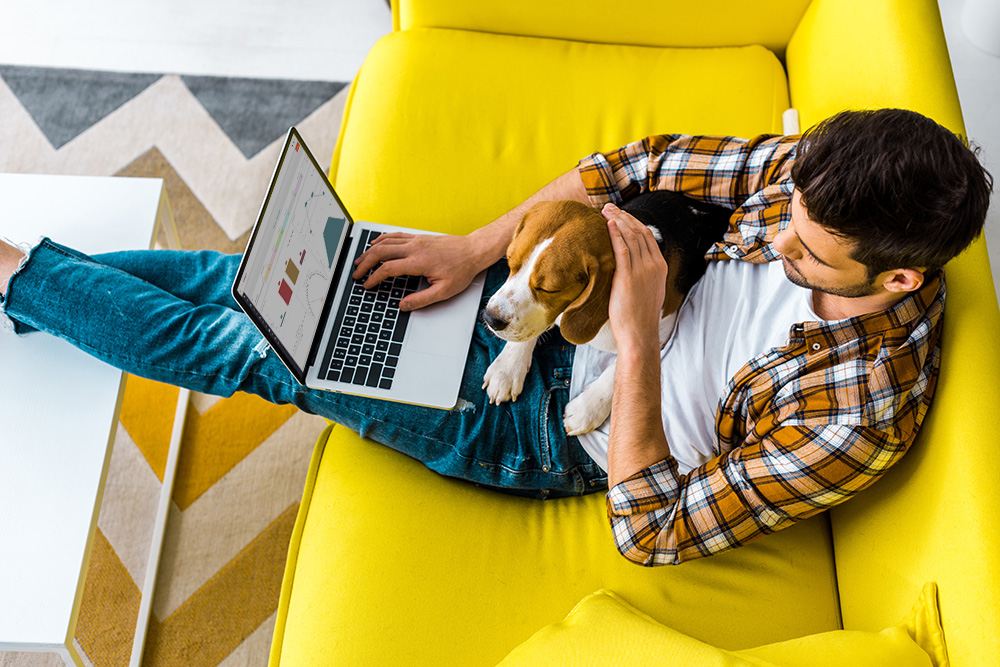 SENIORERP FUNCTIONALITIES FOR REMOTE WORK: